Surface Design with Stencils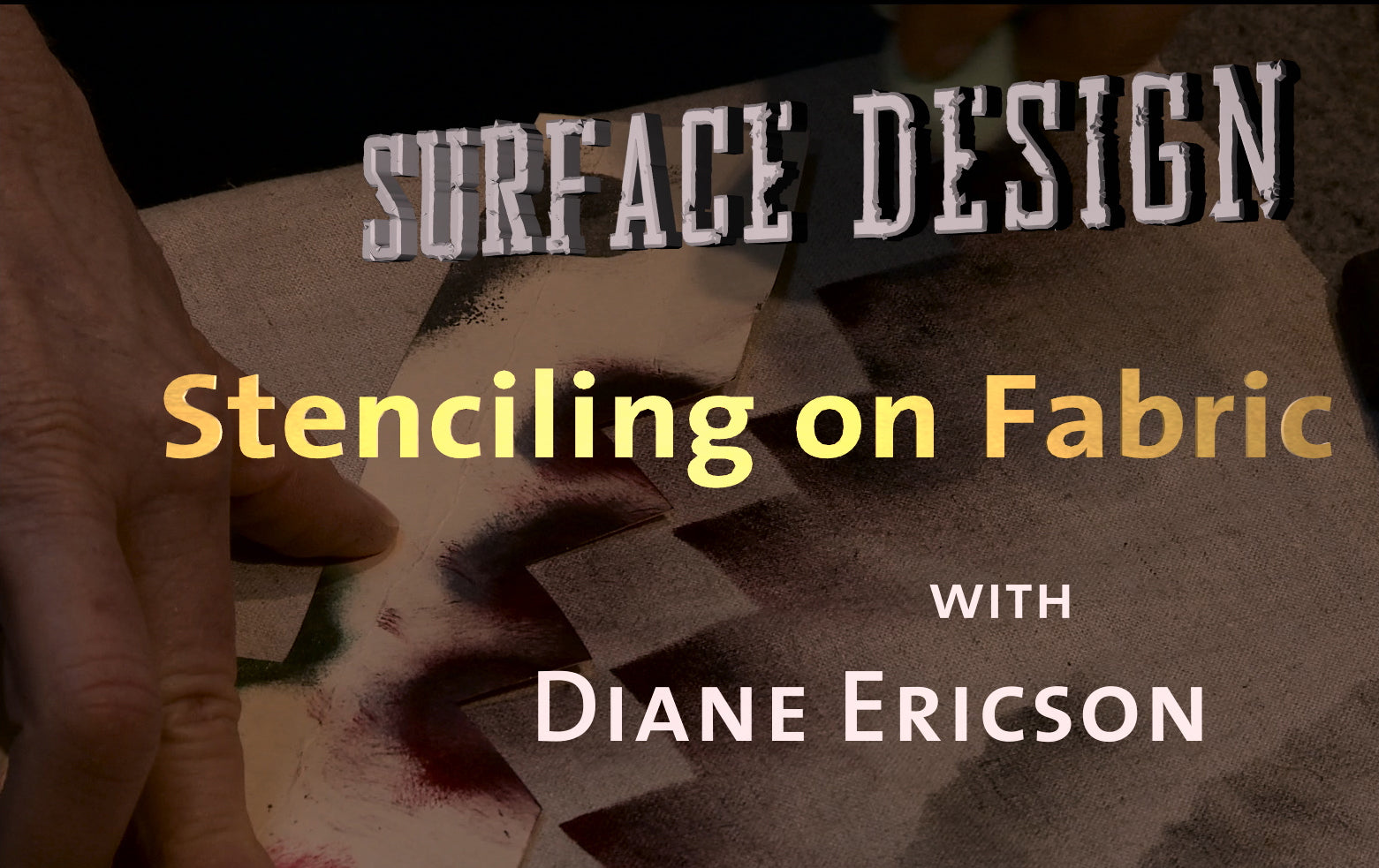 Designer and stenciling fanatic, Diane Ericson shares her lifelong passion for creating beautiful surface design with a stencil.
The video is 55 minutes of everything from tips and tricks for getting professional results to expanding your design approach  with Diane's signature outside-the-box thinking. Stenciling is accessible an easy for every level of artist. Join Diane and create your own style of surface design!!  
When you purchase this video you will be sent your personalized link to the streaming service to view the video whenever you like. You do not have to download the video, you can watch it on most devices through the service.
Perfect for beginners and advanced levels
Video Index- 
1. Getting Started: Materials,Tools & fabrics
2. Basic Printing: How to get great results, building layers
3. Cool Tricks: Combining colors, creating texture, printing edges
4. Building Design: Creating a sample file 
5. Weaving Images together: One Stencil = Multiple Designs
6. Printing Commercial Fabric & Notions: Zippers, Snaptape etc
7. Diane's Gallery: Finished stenciled projects